About: Jane Blanchard
Jane is an author and home designer who is passionate about sustainable living. She enjoys writing professionally for Modernize with the goal of empowering homeowners with the expert guidance and educational tools they need to take on big home projects with confidence.
Recent Posts by Jane Blanchard
Here are my most recent posts
IKEA Kallax shelves are a stylish and versatile storage solution that offer more visual interest than classic bookshelves thanks to their square interior spaces. They come in a variety of sizes and configurations that you can put together as a modular solution to fit any space. Best of all, IKEA has a whole range of...
Continue Reading
Quick: what's the most neglected aspect of the average home's landscape design? It turns out that the smallest space is also the biggest challenge. Many homeowners ignore their side yards completely, leaving the strip of lawn between neighbors to languish as a sad little no-man's land. It doesn't have to be that way. With a little...
Continue Reading
House numbers. Everyone needs them, and this finishing touch can make or break your design. After all, you don't want to mar the clean lines of a modern house with any Victorian curlicues. You need more than the tired old offerings at your local big box store. Where can you find sleek, modern fonts for...
Continue Reading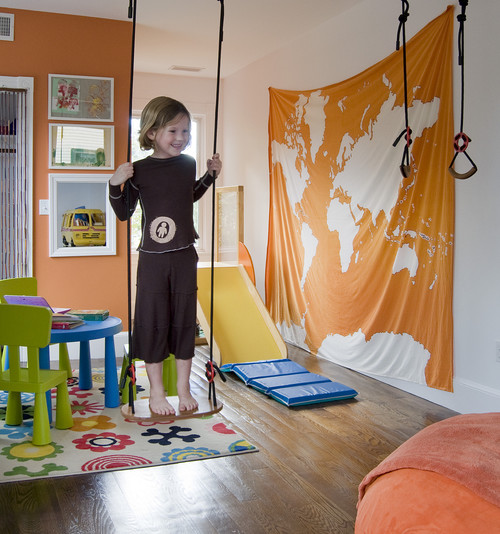 Playrooms present you with a special opportunity when it comes to home design. You can be as whimsical and original as you would like, because when it comes to children's playrooms, the more imaginative, the better. Here are some great ideas to take your playroom from lackluster to inspired while still keeping it practical! Chalkboard wall Transitional...
Continue Reading
Small-space living doesn't mean you have to suffer in a cramped, uncomfortable home. Even if you live in a tiny house, there are lots of ways to set up a room so it feels larger and has more functionality. For this post, we're focusing on small living rooms. Check out some of our favorite ways to maximize...
Continue Reading
The DIY impulse is hard to kill. It's leftover from the Paleolithic era, when your nearest neighbor might be 5,400 stride-lengths away, and if you needed to fleece your mastodon flock, you were on your own. Be better than a caveman. Call an HVAC technician when... You celebrate the new year Your HVAC system deserves the "spa treatment"...
Continue Reading
Organizing your home doesn't have to mean boring plastic totes and drab old filing cabinets. In fact, keeping your house in order can be a perfect opportunity to add a touch of taste to your decor. You'll never have to sacrifice style for functionality with these five home organization essentials from Ex.t. Finferli Inspired by nature, the...
Continue Reading
The rustic look has become very popular, and it's not hard to see why. It creates the perfect blend of modern uniqueness and old-fashioned quaintness that results in a welcoming and relaxing environment. A key component to pulling off this style? Industrial pipe. We've compiled a list of ideas for each room of your house to show...
Continue Reading
More often than not, your home's entryway is the place that sends you off to tackle your day and welcomes you when you return. As such, it deserves a little extra attention. Here are a few helpful tips for creating a gorgeous entryway that whispers a soft and friendly "welcome home" as your family walks through...
Continue Reading