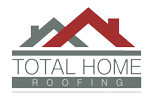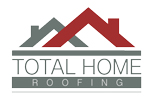 Total Home Roofing
17 Years in Business
Accepts Emergency Requests
About
Total Home Roofing
Total Home Roofing has been ranked as a Top 50 roofing contractor nationwide for the past five consecutive years.

The team at Total Home Roofing consists of only the most reliable, experienced, and dependable staff in the nation. Along with the Top 50 ranking, Total Home Roofing also has an A+ rating from BBB and has won a magnitude of awards for our customer service to our top-of-the-line quality.
As a Platinum Preferred Contractor with Owens Corning, you can always count on our services. We only use the industrys finest and most durable materials and also offer a wide range of financing options to fit your needs.
Ready to get started? Total Home Roofing offers both Virtual and Online appointments.

As the Highest Reviewed Roofer in the Nation-Top Rated on Home Advisor & Angies List, the choice is easy. Total Home Roofing is the way to go when it comes to your new roof.
Bonded
Insured
Accepts Emergency Requests
Services
Roofing
Flat roofing installation
Flat roofing repair
Metal roofing installation
Metal roofing repair
Roofing services
Roofing installation
Roofing repair
Flat roofing replacement
Metal roofing
Reroofing
Roofing replacement
Metal roofing replacement
Slate roofing repair
Slate roofing replacement
Promotions
offered by Total Home Roofing
We're not showing any promotions running for Total Home Roofing, but that doesn't mean they don't have any! Request a free quote and see what deals you can get.
Homeowner Reviews
for Total Home Roofing
Review by
April 27, 2021
I was impressed at how quickly the job was completed from the contract signing to the final inspection in only 2 weeks!
The crew showed up at 6:30am and did not leave until 6:30pm during the 2 actual days of striping, to adding the new shingle.
Review by
March 8, 2021
The actual work has not yet begun, but things have gone perfectly thus far.
Review by
December 27, 2020
Started phase TWO. Contractor, organized start date for project , submitted work permit and finalized all questions and requests.
Review by
October 11, 2020
Good experience in dealing with total home roofing so far with signing the contract
Review by
June 19, 2020
Some years ago I had a salesman come to my home in Massachusetts and make his spiel about replacing the roof on my 100 year old Colonial house. When it was finished i saw that he had made specific promises and unlike many contractors he kept every one of them and i have a perfect roof on the house. Total Home Roofing did the exact same thing, they made specific promises and kept all of them and truly exceeded my expectations. I now have a beautiful, trouble free roof and have already been through 2 monsoon rains without a problem. Thank You Total Home. I would recommend this company without reservation.
Review by
June 3, 2020
They seem to have problems with their phone system. Their office has shown to be slow at returning phone calls. Their product is quite good. Their sales personnel have been quite accommodating and I've been very happy with them.
Review by
October 4, 2019
Professional and courteous at all times. Completed in 1 1/2 days. Cleaned up my house and yard. Wonderful report with co when he went over the roof and financing for the project. Would recommend to everyone to use this Co.
Review by
October 2, 2019
We were so blessed to have Total Home Roofing working for us. All that we were in contact with were so polite and courteous, extremely knowledgeable and most efficient in their work. Special Kudos to David Hughes who treated us like family and made it all seamless to us.
Thank You David and Total Home Roofing, you made us feel special.
Review by
October 1, 2019
David Hughes and the Total Home team were great to work with. They were quick to respond and get the work done and were consistent in their pricing from the beginning. There were no surprises. They were flexible in working with the timing of the insurance payouts and never pressured me. It was a great feeling to have a new roof in place as a hurricane threatened our county. Thanks to Dave, Ryan, and the whole crew!
Roofing Guides & Inspiration