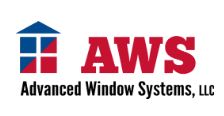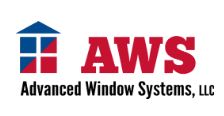 Advanced Window Systems
Accepts Emergency Requests
Offers Financing
About
Advanced Window Systems
Here, at Advanced Window Systems, we want your Window replacement, vinyl siding installation, roof replacement and shower/bath installation to be an easy and worry-free experience!

Advanced Window Systems is a family-owned and -operated business with over 40 years of experience. We are one of the most highly respected, trusted, and regarded companies in our industry. We treat all of our customers as individuals, not just as numbers so when you sign on with us, you become a valued member of the AWS family. Our professional and polite employees will do everything in their power to establish a repertoire with their customers, facilitating easy communication and business transactions.

We offer our customers outstanding value by providing premium products and superior customer service, specializing in windows, siding, roofing, doors and now shower & Bath! We back both our products and our expert workmanship with the strongest lifetime warranty on the market, giving our customers the utmost peace of mind. Any product of ours comes with a guaranteed standard of quality that you just cant find anywhere else.

Advanced Window Systems is fully licensed and insured in both Connecticut and Massachusetts.
Spanish Speaking
Licensed
Accepts Emergency Requests
Offers Financing Options
Accepts Credit Card
Accepts Debit Card
Accepts Cash
Services
Windows
Aluminum window replacement
Basement window replacement
Double glazed windows replacement
Egress window installation
Egress window replacement
Home window installation
Home window replacement
Storm windows install
Storm windows replacement
Vinyl window replacement
Window glass replacement
Window pane replacement
Window replacement
Bathroom
Bathtub Installation
Cabinet or Fixture Installation
Shower Installation
Siding
Siding replacement
Vinyl siding replacement
Promotions
offered by Advanced Window Systems
We're not showing any promotions running for Advanced Window Systems, but that doesn't mean they don't have any! Request a free quote and see what deals you can get.
Homeowner Reviews
for Advanced Window Systems