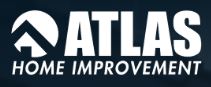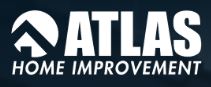 Atlas Home Improvement LLC
33 Years in Business
Offers Financing
About
Atlas Home Improvement LLC
Atlas Home Improvement is family owned and operated by father-son team David and Darian Bobby. Having served local homeowners since 1989, we have deep roots in the community and a reputation for providing our customers with an exceptional remodeling experience. We understand that choosing a company to trust with your remodel is a big decision, and we dont take your trust lightly.

Ensuring homeowners receive an incredible value and are completely satisfied with their home renovation is our number one priority. To achieve this, we offer only top-of-the-line products that are designed to provide a lifetime of reliable performance as well as expert installations from our in-house team of remodeling specialists. And, from the moment you contact us to long after your project has been completed, you can count on us to provide clear communication and honest, reliable service.
Offers Financing Options
Accepts Credit Card
Accepts Debit Card
Accepts Cash
Services
Kitchen
Cabinets
Full Kitchen Remodel
Kitchen Installation
Promotions
offered by Atlas Home Improvement LLC
We're not showing any promotions running for Atlas Home Improvement LLC, but that doesn't mean they don't have any! Request a free quote and see what deals you can get.
Homeowner Reviews
for Atlas Home Improvement LLC