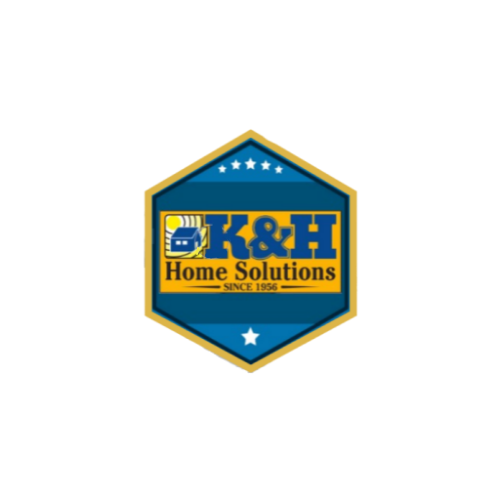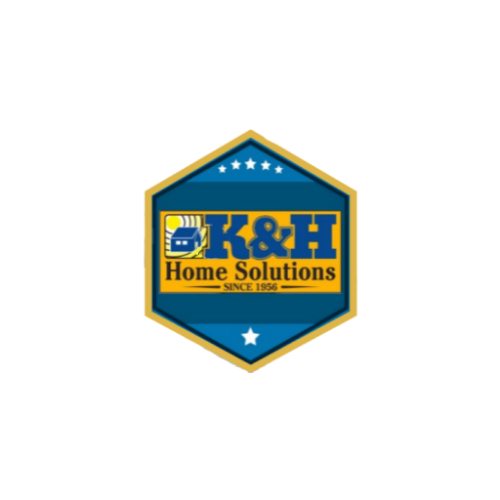 K&H Home Solutions
66 Years in Business
Accepts Emergency Requests
About
K&H Home Solutions
K&H Home Solutions has been delighting customers just like you for over 60 years throughout Denver and along the Front Range of Colorado. Whats more, we specialize in providing superior energy-efficient windows, doors, and roofing systems, as well as the most effective siding and gutter protection on the market. We are unsurpassed in value and technology.

We are a local family-owned company that will go the extra mile to earn your business. K&H Home Solutions is built on a legacy of exceptional work and excellent customer service. We pride ourselves on going above and beyond so that you can rest assured your home is in the right hands.

We will do our best to make you feel like your home remodeling project is our only project.
Spanish Speaking
Licensed
Insured
Accepts Emergency Requests
Accepts Insurance Claims
Offers Financing Options
Accepts Credit Card
Accepts Debit Card
Accepts Cash
Services
Windows
Window replacement
Home window replacement
Vinyl window replacement
Double glazed windows replacement
Siding
Fiber cement siding replacement
Siding replacement
Vinyl siding replacement
Cement board siding replacement
Roofing
Roofing replacement
Metal roofing
Metal roofing installation
Metal roofing replacement
Roofing construction services
Roofing remodeling
Wood shake and composite roofing installation
Doors
Door Replacement
Door Installation
Sliding Door Installation
Storm Door Installation
Gutters
Promotions
offered by K&H Home Solutions
We're not showing any promotions running for K&H Home Solutions, but that doesn't mean they don't have any! Request a free quote and see what deals you can get.
Homeowner Reviews
for K&H Home Solutions
Review by
November 15, 2020
I asked for FLAT brick molding so I could install a Video Doorbell on my Sliding Glass Patio Door. The 1st Installer, seemed unaware that Brick Molding was included in my contract, at all. He was able to get Brick Molding with a raised edge at the local Home Despot. When I inquired if me modifying their Brick Molding voided my warranty, K&H said, DON'T, K&H will replace it with FLAT Brick Molding.

1st K&H Installer was back several days later, and nearly severed his thumb on the first cut of the New FLAT Brick Molding. A 2nd K&H Installer completed the job two days later, without serious injury.
Review by
October 28, 2020
I had a sliding door that K&H installed 7 years ago. A part broke that is no longer made (probably costs 25cents) and K&H could not find a replacement. So they replaced the entire sliding door to our deck for only a service call of $50. The door is much better than what was previously installed. What fantastic service. I have never had anyone stand by a product to this extent. I would never use anyone else.
Review by
August 31, 2020
K&H installed two exterior doors for us. I'm so glad we hired them. They helped us purchase the right doors for us and were really communicative throughout the process. Shout out to Theron for being an excellent door installer! They look awesome and function great. Really recommend this business.
Review by
August 18, 2020
We recently had our home siding replaced by K&H. We would rate the entire experience SIX stars. Starting with Todd, who is a true gentleman, he gave us a full explanation of the options that we clearly understood. He gave a competitive quote (no the lowest, but we were sold on Todd, that if the rest of the experience was the same, it would be great). IT WAS. Before installation day, they communicated with us via text to keep us updated when the material was to arrive and confirm the install date. Prior to install we received a call to review the entire order and outline expectations. More text communications came in after that. (no one kept us guessing). They showed up at 7:30 am on install day and by 7:35 they were hard at work. Edwin was the supervisor and he was fantastic. The worker crew were super polite, they cleaned up every night before leaving and the same guys started the job and finished the job. They said they would be completed in 5 days, they were done in FIVE DAYS. When they found themselves nearing completion, they stayed (with my permission, because they asked me) until dusk...to get it done on time. When it came time to do the walk through, Edwin refused to take final payment from us until the punch list was done to my complete 100% satisfaction. Then......he came to my home and did the last touches HIMSELF. Subsequently, we received a customer satisfaction VISIT and 2 phone calls to make sure we were happy. WE ARE MORE THAN PLEASED, and the house looks fantastic. The work was done right, it looks great and every expectation that we had........was met.
Thank you Todd and Edwin! Very professional.
Ric and Pam
Review by
August 18, 2020
K&H Home Solutions completed the re-siding and re-roofing of our house in Arvada, CO in summer 2020. Both teams were extremely professional and courteous and did an incredible job at a very competitive pricepoint. When issues arose, K&H worked with us to resolve quickly and responsibly. Would definitely recommend!
Review by
July 28, 2020
I engaged K & H Home Solutions approximately one year ago to install a custom security/storm door. They did an excellent job. So, I engaged them a second time to install new windows. Once again, I couldn't be happier with the professionalism, courtesy, dependable scheduling and quality work. I am happy to recommend K & H and I intend on using them in the future.
Review by
July 9, 2020
We recently chose K&H to replace the windows in our home and were very pleased with our experience. Jeff did a great job showing us our window options and providing timely quotes. We also received regular updates on the order status of the windows themselves. And then Robert and Christian did a wonderful job installing them all in one day and answering any questions we had about the installation.
Review by
July 7, 2020
We initially found K&H because they install custom doors which our old 1905 Denver home needed and the big box home improvement stores wouldn't do. But what started with one front door has turned into new windows, a sliding back door, complete exterior siding, and new gutter installation and across the board we are very happy with all the work. We keep going back to K&H first and for most because the quality of the work by all of their installers has been outstanding but also because how easy and flexible they are to work with. Bryan always made himself available on Saturdays to fit our schedule and show us our options and gets us quotes and from there the communication is great. The company will send text messages through out the process to provide updates and any time we've had to meet with the installers they show up right on time. I would highly recommend K&H for any new door, window, siding, gutter, or roof installation. It's just a great team of incredibly very hard working people who spend the extra time to make sure the job is done right. I will continue to use them for home projects.
Review by
May 11, 2020
Ordered our new window and they arrived very quickly. The install was amazing and very Professional. We had them install about 9 windows from small to large. They cleaned up after the install. The fit and finish was perfect. We are now so energy efficient out monthly bills have dropped dramatically. We couldn't be happier. I highly commend this company!
Review by
May 9, 2020
I worked with K&H to replace the exterior doors on my home that was built in 1892. I looked at several other companies and the pricing, quality of the products, knowledge and professionalism of everyone I spoke with, and the fact that they have a single installer for all door projects led me to K&H. There were a couple of changes to the initial quote that were very reasonable and explained clearly. The installation process was amazing. No wall in our old home is at a right angle or planar, the installer even admitted it was top five, if not the hardest door he had ever installed, but Theron and his team took the time to make sure it was done well. Four months later and we are extremely happy with the project and the quality of our new doors. I would absolutely work with K&H again in the future.
Windows Guides & Inspiration