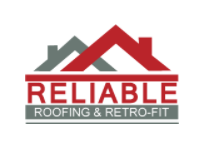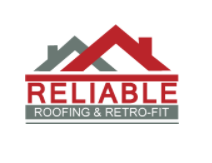 Reliable Roofing
20 Years in Business
Bonded
About
Reliable Roofing
Reliable Roofing Company is a family-owned and operated business proudly serving all of Southern California. With more than two decades of proven success in roofing & general construction services, we have not only become a leader in our industry, but weve learned how to best serve our city and its residents. Our team has been and will continue to be dedicated to providing the best service and quality available in the area.
Services
Roofing
Roofing services
Roofing installation
Roofing repair
Tile roofing replacement
Tile roofing repair
Metal roofing
Reroofing
Roofing replacement
Promotions
offered by Reliable Roofing
We're not showing any promotions running for Reliable Roofing, but that doesn't mean they don't have any! Request a free quote and see what deals you can get.
Homeowner Reviews
for Reliable Roofing
Review by
July 11, 2020
Beautiful work. A complete reroof. Very professional and thorough throughout.
Review by
January 18, 2020
Reliable Roofing completed the roof in a timely manner. Request Jack and Abe these guys listen are polite, honest, humble, and professional.

Like any projects obstacles and bumps can happen on the road. We had a sprinkler valve get damaged at demolition and the water needed to be shut off. Jack immediately acted quickly, got it repaired with no hesitation same day. Wow! It's not easy finding a company that is authentic and professional.

Don't let other peoples bad reviews discourage you. Jack and Abe changed the uncertainty that I had. I was on the edge after reading those reviews and found that my experience was very pleasant.

Reliable Roofing does a final inspection on their behalf to ensure roof was installed properly. Serg came out and gave the final ok. Really felt that they truly care for the consumer best interest, ensured me that they stand behind all off the work and warranty if ever needed.

Thank you all
Review by
January 4, 2020
I'm the owner of the commercial building. The roof of my building is flat. During the last 5 years, I had multiple leaks. Every time when I puched it but there weren't any results. And then I finally decided to change the whole roof (6200sf). Guys from the Reliable Roofing make me happy after 8 days. They put the new roof and changed all old flashing and metals on parapet walls (I think its called like that). I'm really glad for that. Thank you.
Review by
December 30, 2019
Re-roof and new gutters job went smoothly. Competitive pricing. Great clean up during and after project completed. Danny was very professional, kept us updated on work and answered all questions promptly. Danny made it feel like dealing with a close family friend. Lydia was also professional with follow up calls. Would definitely reccomend Reliable Roofing to others. Thank you Danny, Lydia and Team!
Review by
November 6, 2019
Ray Ovsepyan gave us a very positive example of what an excellent roof project manager is. He explained to us all details of roof fixing before the work by showing us the old roof. The work is done within the following week and a perfect and new roof is now up there! Ray did a fast and wonderful job, and we now never worry about the coming raining season. Thanks, Reliable Roofing and thanks, Ray!
Review by
November 5, 2019
Fantastic! The salesman Sean was amazing, professional, friendly and really great to work with. They quoted me a price that was very low to redo the ENTIRE roof after the recent winds damaged it (the least expensive of all the quotes I got). I was afraid it was a bait and switch but on the contrary they did what they said they would do without a penny more. Finished the work quickly, cleaned up after themselves and I feel really blessed about the whole experience with Reliable Roofing.

Sean, his manager Mike and Steve that helped with the paperwork and payments were all friendly, and helpful. I never felt for one moment I was bothering them when I called with my paranoid questions. Please ask to work with Sean! He's a man of his word and Reliable Roofing is lucky to have him.
Review by
October 18, 2019
I had several roofing companies that came to bid for the roof replacement in my house. None of them even cared to take a closer look before they gave me a quote. Reliable Roofing's project manager Sunny was the only one who took the time to climb, to measure, and to explain to me what is in my best interests as a property owner. Super professional and nice guy. I highly recommend him and his company to everyone.
Review by
October 14, 2019
We used reliable roofing for our new roof. The product could have sold itself, but the excellent customer service is what quickly convinced us to work with them. They even worked with us to start the job earlier so we could piggyback with another nearby job and save money! Demo was incredibly fast, all work was extremely satisfactory, and our project managers (Artin and Danny) were easy to get a hold of and checked in with us frequently. We felt like we were well taken care of, and they were super nice guys. We'd recommend them and the 50 year warranty any day!
Review by
October 7, 2019
Requested a full roof replacement and insulation install. The project manager Argo was prompt, meeting my wife and I on our lunch break to give us a quote. Reasonably priced, for the size of the project. From there work started almost immediately and progressed quickly, with each major stage of the project being completed in 1-2 days. Argo stayed in touch with us the whole time and was very accessable. The work was completed entirely in less than 2 weeks. Good clean work, I would use them again if I had another similar project.
Review by
December 26, 2019
Roofing Guides & Inspiration